The A Book a Day UK was brought to my attention on twitter today by musicandeverything.com aka @claireskane on twitter.
@DoubledayUK are inviting book lovers (of which I am one!) to tweet their #BookadayUK every day in July!
I'm gonna tag #BookadayIRL also :)
They also say there is a chance to win your favourite reads but I just love this as a book tag.
Here are the list of topics for your book a day for every day in July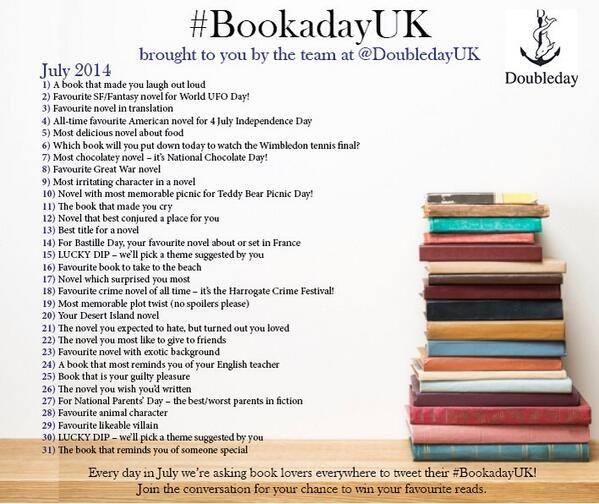 Day 1 - A Book that made you laugh out loud

If you want a good laugh read this! (but then get mad cos so much rings true...) Read it and weep in more ways than one!
Tell me what book make you lol?
You can check out my books a day on
twitter
or you can check out my weekly posts :)